GAUSS INSTRUMENTS®´s TDEMI® ULTRA is available in the frequency of DC - 40 GHz. Now it can be extended by external mixers even up to the Terahertz frequency range.
The outstanding features and great advantage of the largest real-time bandwidth in the T&M market as well as the capability of performing ultra-fast measurements are available in the entire frequency range, also when extending the frequency range by external mixers.
Therefore the TDEMI® ULTRA can be used not only for ultra-fast EMI measurements, but also for radio communication testing and especially for testing signals and frequency bands and measurements for 5G applications.
The 685 MHz real-time bandwidth of the TDEMI® ULTRA can be used for displaying a fully gapless spectrogram with 300 ps POI. Furthermore IQ data can be evaluated and digital demodulation can be performed. With this set-up 5G testing can be performed according to FCC standards. In comparison to other 5G measurement solutions, the TDEMI® ULTRA allows to speed up the measurements tremendously. In combination with the Automation Software Suite EMI64k, also build by GAUSS INSTRUMENTS®, additional novel evaluation tools and features are available - further simplifying your daily testings and making your work more comfortable.
By using the unique and outstanding real-time scanning feature of the TDEMI® ULTRA, a measurement can be performed, displayed, and recorded in the spectrogram mode over a range of several GHz in real-time. With the approach into the THz range as well as real-time scanning capabilities it offers possibilities of recording and visualization, which even exceed the today requirements of 5G testing and is already prepared for the future.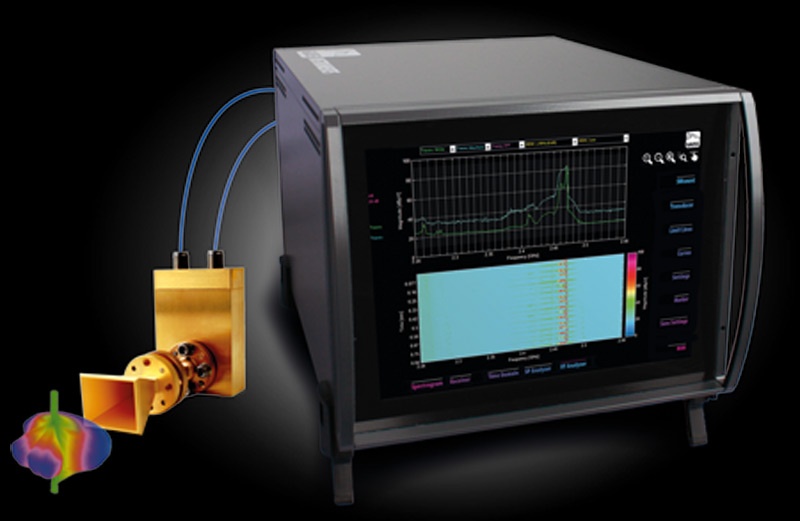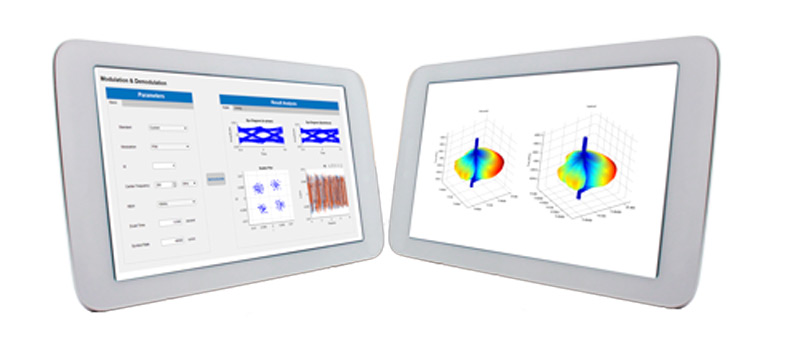 The vast amount of the recorded data of the measurements provide a great variety of characterization, documentation, and evaluation possibilities. E.g. it is possible to display per frequency point the angle of radiation, the height, and the polarization with the Automation Software Suite EMI64k.
Beside the unrivaled technological advantages as well as the great variety of applications, the TDEMI® ULTRA and the Automation Software Suite EMI64k are providing significant economic benefits. By reducing the overall test times and providing full characterization of your EUT, it is possible to reduce the cost for testing and development as well as to accelerate the time-to-market process of your products and at the same time to increase the overall testing quality.